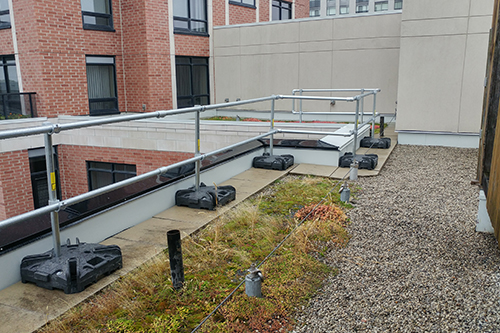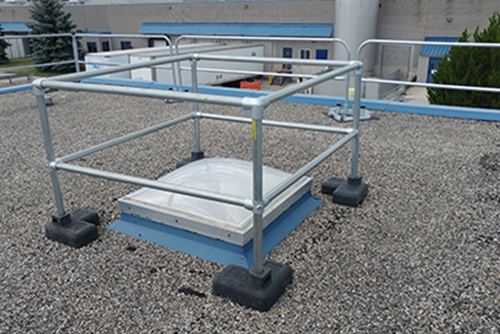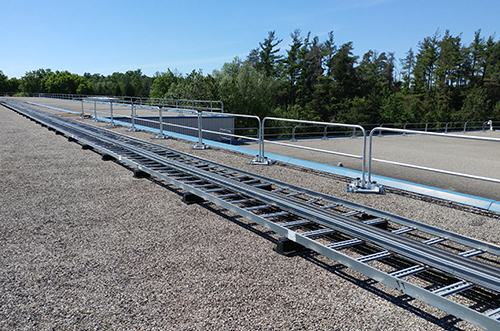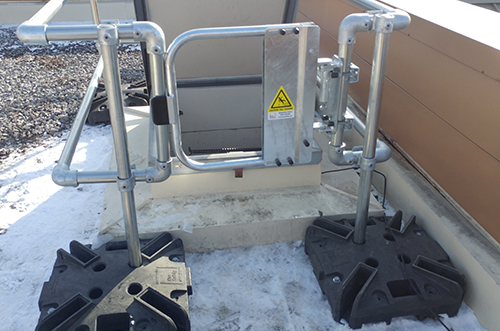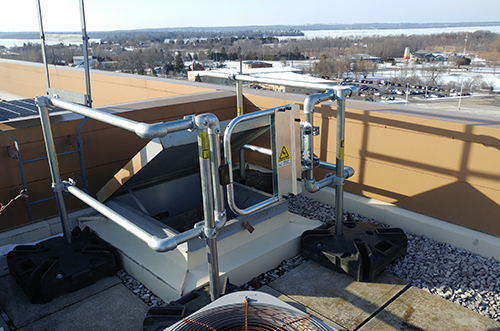 Access to roof top equipment placed near an unprotected roof edge is a common occurrence for workers tasked with maintaining mechanical equipment and building components and other similar equipment.
Accessing unprotected roof edge exposes workers to fall hazards.  To enable the safe access owners and employers are required to eliminate the fall hazard or provide a means of fall protection to mitigate the risk of a fall.
Our extensive experience and access to a variety of industry leading fall protection equipment couple with our yearly service and recertification program assures our delivery of superior solutions fit for the purpose that give our clients peace of mind.
We offer a range of fall protection solutions that include guardrails, single anchor points, horizontal lifelines, rigid rail systems and other unique solutions designed to meet specific site needs to provide the necessary fall protection required to support the work processes.
Our technical advisors stand ready to help you. Give us a call or drop us a line and one of our technical advisors will be happy to assist you.