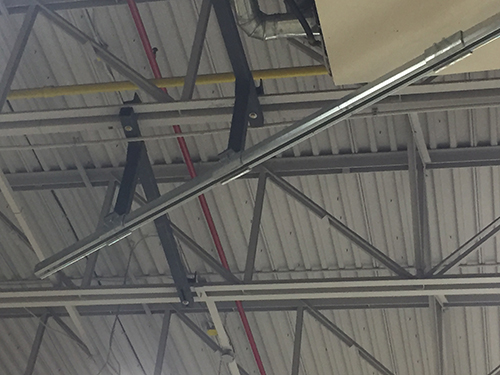 Monorails in conjunction with bodun's chair or suspended platform provide safe access to building façade for maintenance activities. Monorails are best fall protection system for building with deep soffit area or other overhangs. Workers can perform the maintenance activities with a safe and a reliable fall protection systems.
Also monorails are used when workers are exposed to fall hazard and other fall protection system are not feasible, for example accessing to roof of buses for maintenance activities.
Monorails are pre-engineered to meet the requirement of maintenance activities and in compliance with the current applicable standards and local regulations.
We offer turnkey design and installation services as well as provide annual inspection programs tailored specifically for you equipment to meet your obligations under regulatory requirements.
Our expert technicians and engineers equipped with the right tools and range of expertise stand ready to serve you.
We will work with you to understand your requirements and provide solutions grounded in industry best practices that meet and exceed all regulatory requirements and just as important your expectations. All our designs and relevant documents are signed and sealed by our expert engineers.
Our technical advisors stand ready to help you. Give us a call or drop us a line and one of our technical advisors will be happy to assist you.