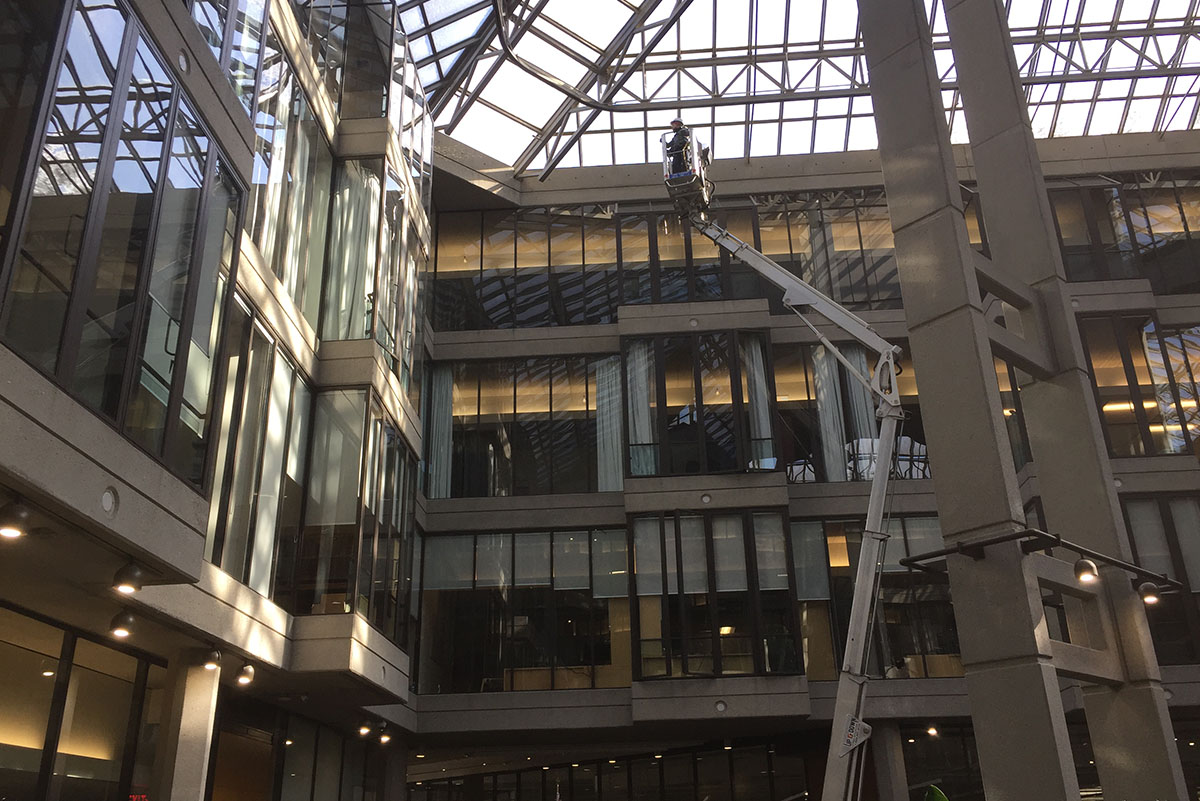 Fall Protection System in entertainment centers are very complex because of installation of numerous lighting and sound equipment in arenas. The complex rigging requirements for the lighting and sound equipment   have very unique fall protection needs.
Workers normally require safe access to rigging grids and beams at elevations which exposes the workers to risk of fall hazard. Experts' knowledge and experience is the requirement for the optimal turnkey solution for fall protection system that is reliable, economical simple to use.
We provide our clients with industry leading consulting in developing solutions that work with complex rigging processes. Our solutions range from single anchor points, horizontal lifelines, and rigid rail systems coupled with best in class fall protection equipment to meet the challenging needs of these settings and work processes.
Our expert technicians and engineers are equipped with the right tools and range of expertise stand ready to serve you. We will work with you to understand your requirements and provide solutions grounded in industry best practices that meet and exceed all regulatory requirements and just as important your expectations.
Our designs and solution recommendations are always a product of our team's internal collaboration. All our designs and relevant documents are signed and sealed by our expert engineers. With our industry experience, you can be assured that your Anchor Experts will deliver solutions that are safe, economical and designed to fit the intended purpose.
Our technical advisors stand ready to help you. Give us a call or drop us a line and one of our technical advisors will be happy to assist you.