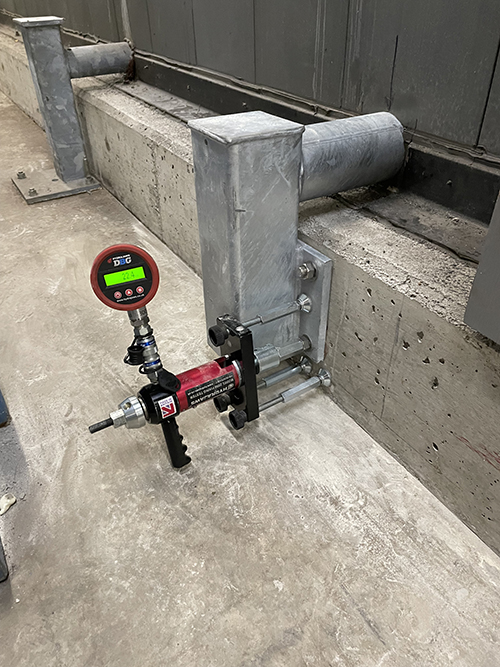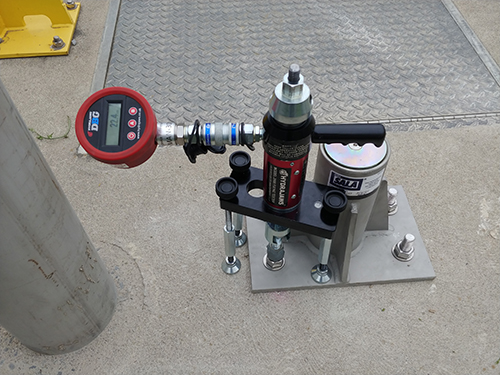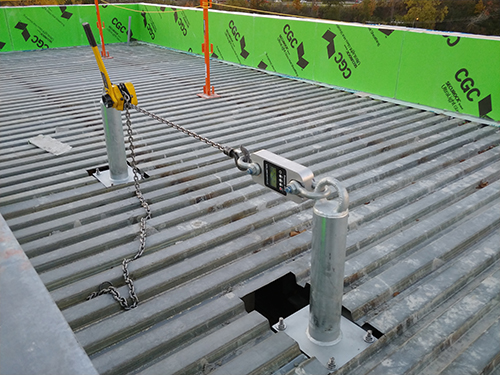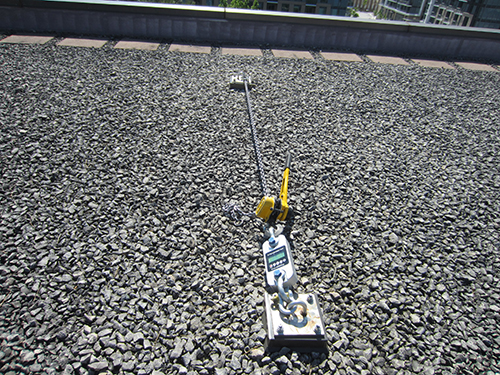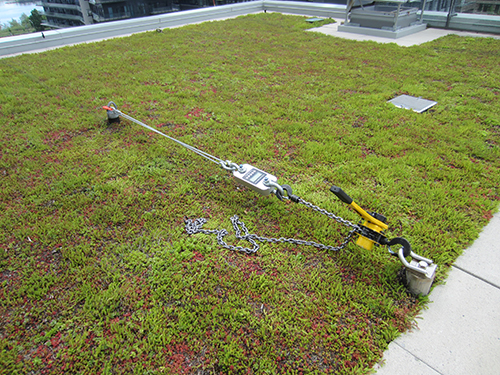 Under the requirements of CSA Z271, all roof anchors and façade access systems are required to be recertified once every five years. The inspections ensure the systems are in good condition and ready for service.
Section 11.9 of CSA Z271 states:
Structural components of the equipment and attachments to the structure shall be inspected and tested at intervals not exceeding 5 years. This shall include
(a) a review of related documentation, including the equipment log and the engineered drawings, to
establish compliance of the suspended platform with
(i) current regulations;
(ii) this Standard; and
(iii) applicable engineering standards;
(b) inspection and testing of the emergency braking system to verify function in accordance with
Clause 8.3.7.3. Emergency brake testing shall include verification of operation in response to
overspeed with the platform unoccupied while loaded to the rated platform capacity;
(c) testing where required to verify the strength and operation of the equipment and attachments to the
structure;
(d) inspection and testing of elements that have been secured with post-installed bolts to verify strength
equal to at least 75% of the design load for the application.
The inspection and testing shall be performed by an engineer or the engineer's delegate. Upon
successful completion of the inspection and testing, the engineer shall provide written verification that the equipment and attachments to the structure comply with this Standard.
Our technical advisors are highly trained engineers or technologists with many years of experience in performing field inspections of roof anchor and facade access systems. They have an in depth understating of the Regulations and CSA standards and how they apply to specific types of access systems.
Our technical advisors stand ready to help you. Give us a call or drop us a line and one of our technical advisors will be happy to assist you.