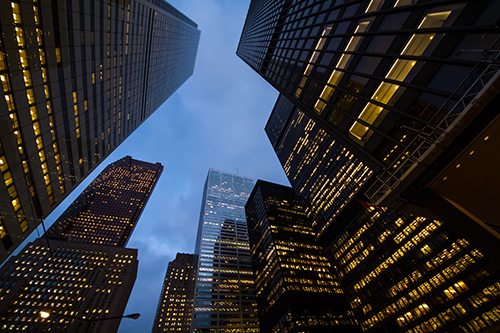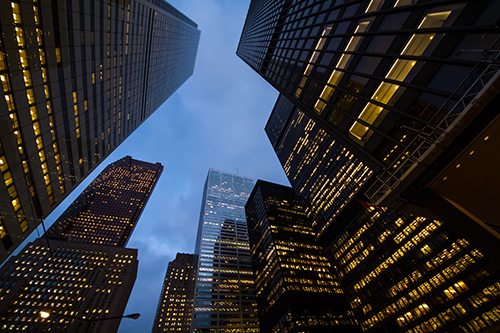 Smooth operation and maintenance of properties is optimal goal of property owners and property managers. Anchor Experts offers professional fall protection services to reach closer to the goal.
We differentiate ourselves through our nimbleness and responsiveness to our client's needs in delivering solutions that are simple, practical, cost effective and designed specifically for each process/application.
We offer turnkey design and installation services to provide you with custom engineered fall protection and façade access system to meet the requirements of all current applicable standards, codes and regulations.
The complete range of turnkey fall protection systems include but are not limited to system design, engineering, fabrication, installation, load testing, and annual inspection of
Fixed or Ballasted Guardrails
Single Anchor Points
Horizontal and Vertical Lifelines
Ladder Rail,
Guardrail system
Access Platform
Davit System
Rigid Rail Systems
Other unique solutions designed to meet specific site needs to provide the necessary fall protection required to support the work processes
All the systems are designed and built to meet the requirements of all current applicable standards, codes and regulations.  The system has to accommodate the specific needs of the facility as well as any and all restrictions.
Our extensive experience and access to a variety of industry leading façade access equipment couple with our yearly services and recertification programs assure our delivery of superior solutions that give our clients peace of mind.
Under the requirements of Occupational Health and Safety Act and Regulations, CSA Z91,CSA Z271 and MOL guidelines, all roof anchor and façade access systems must have a roof plan engineered drawing the clearly indicates the type, location and means of installation.
Our technical advisors are highly trained engineers or technologists with many years of experience in design of fall protection and façade access systems. They have an in depth understating of the Regulations and CSA standards and how they apply to specific types of roof anchors and facade access systems.
Our engineers prepare a comprehensive report where all our field observations are detailed. As a service to our clients, we maintain an electronic back up of all reports and drawings accessible to our clients at any time at no additional cost.
Our technical advisors stand ready to help you. Give us a call or drop us a line and one of our technical advisors will visit you to offer you a no obligation assessment of your fall protection needs.
Related Regulation
Ontario Reg 859 Section 41 (1) states that; the owner of a building mentioned in section 39 or 40 shall cause all anchor points and permanently-installed suspended scaffolds to be inspected by a competent person,
before being used for the first time;
b. thereafter as often as necessary but not less frequently than recommended by the manufacturer of the anchor points or the suspended scaffolds, as the case may be, and in any case, at least once a year; and
c. when informed under section 43.
Anchor Experts' staff have many years of combined experience, and have been extensively trained in the application of all current applicable Standards and Regulations when conducting the safety inspections.
Your inspection program will be managed by one of our technical advisors as a single point of contact for coordinating and managing the inspection program so you don't have to ever worry about forgetting the periodic inspections.
Our expert technicians and engineers are equipped with the right tools and range of expertise stand ready to serve you. We will work with you to understand your requirements and provide solutions grounded in industry best practices that meet and exceed all regulatory requirements and just as important your expectations. Our designs and solution recommendations are always a product of our team's internal collaboration. All our designs and relevant documents are signed and sealed by our expert engineers. With our industry experience, you can be assured that your Anchor Experts will deliver solutions that are safe, economical and designed to fit the intended purpose.
Our technical advisors stand ready to help you. Give us a call or drop us a line and one of our technical advisors will be happy to assist you.