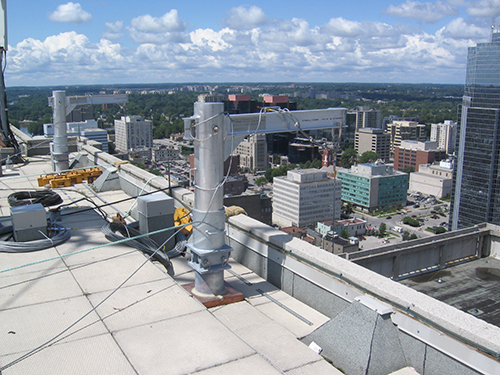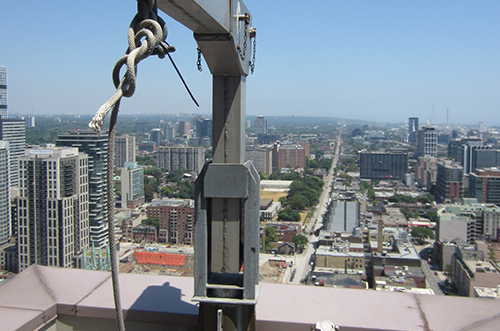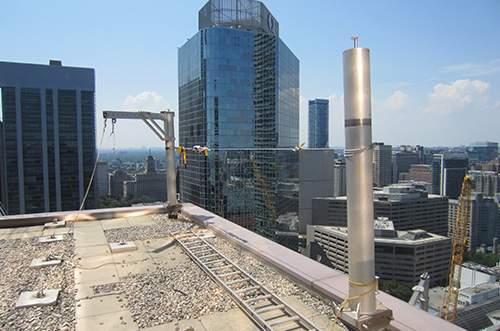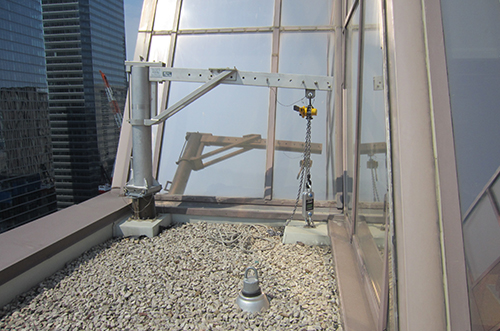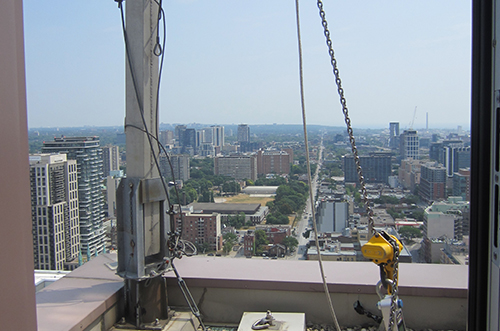 Davit systems are generally designed to accommodate façade access using a suspended stage for façade maintenance activities. 
Davit systems are designed to be either permanent or portable.  A portable davit system is comprised of davit bases, a davit mast and a davit boom. A motorized davit system comprise of the davit arm which is typically installed on a track that allows for the davit arm to move around and provide access to building façade.  The combination of a davit mast and a davit boom together is known as a davit arm.
Davit systems can be designed to accommodate both ground rigging and roof rigging of suspended stages.  Ground rig system generally utilize smaller davit arms that only have to clear the parapets and allows a motorized platform to be raised from the ground. Roof rigged systems are rigged from the roof and require much larger davit arms to accommodate the motorized platform clear the parapet and be parked on the roof.  Motorized or permanent davit systems are generally designed to accommodate roof rigging for building with unique design or where obstacles such as canopies may interfere with a ground rigged system.
Our technical advisors stand ready to help you. Give us a call or drop us a line and one of our technical advisors will be happy to assist you.