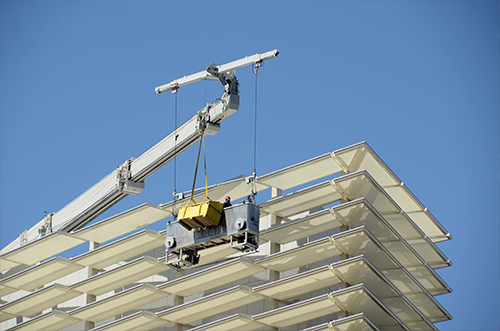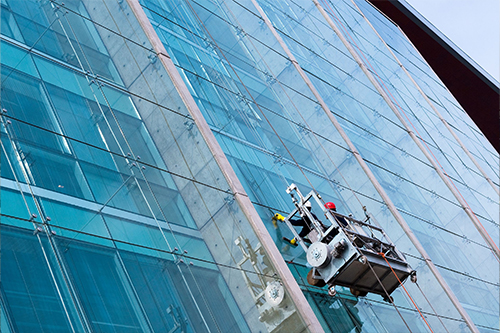 Building Maintenance Units (BMU) are designed to accommodate façade access where roof rigged or ground rigged systems using davit arms cannot be used.  BMUs are fitted with booms that can span terraces and roofs at lower levels and minimize the need for additional equipment at lower levels.
BMUs are installed on tracks that are mounted on the roof during building construction and require power at the roof level.  The permanent platforms for the BMUs are parked on the roof.  Unlike motorized davit system, BMUs are designed as four point suspension units and do not require additional roof anchors for lifelines.  A static lifeline, also known as a dog line, is installed on the stage where workers attach their lifeline.
Our extensive experience and access to a variety of industry leading fall protection equipment couple with our yearly service and recertification program assures our delivery of superior solutions fit for the purpose that give our clients peace of mind.
Our technical advisors stand ready to help you. Give us a call or drop us a line and one of our technical advisors will be happy to assist you.